Optimistic Healthcare Solutions commenced its operations in 2020 and continues to deliver the best in class services in the Healthcare segment.
Our philosophy is simple - We provide high quality receivables management solutions through the integration of leading edge technology, highly skilled and motivated staff and proven workflow practices.
Optimistic healthcare Solutions is a Multilingual Contact Center, founded and managed by a group of professionals with vast experience in the fields of Medical Billing, US healthcare, Account Receivables, Denial Management and Revenue cycle management .
We serve corporations, middle-sized and small companies that operate in the most diverse sectors such as telecommunications, Internet companies, medicine, human resources, Healthcare providers and others.
Our mission is to provide first level Contact Center services by complying with the highest international quality standards and providing customized and flexible solutions according to the needs and objectives of each company. All this combined with an ideal cost result in a partner relationship that maximizes the benefits and opportunities for our clients.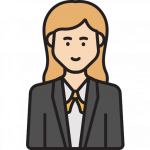 Gauri Shetty
CEO and Founder
Namrata Mhaske
Director and Founder